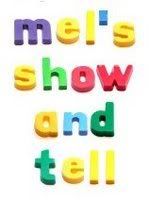 Inspired by a few of you from
a few posts ago
who suggested using the camera as shield to hide behind (brilliant!), two weekends ago I bravely ventured into a big family situation and distanced myself. There was a just-turned one-year-old there who I could avoid because people, camera! It's difficult! It has all these dials and shit! And when my MIL came screaming across the yard trying to get Mr. ABF's attention and he whipped out his cell phone ready to dial 911 only to be met with, "Look! The Baby's WALKING!" -- I am confident,
confident
, that my big ass camera stiffled my "Well, LA-TI-FUCKING-DA." Totally. Need to talk about BIL's kid's first birthday party? I need to find better light. You may be on to something.
The story of a few weekends ago actually begins eons ago, when Mr. ABF was a boy. Every summer, his Big Italian Family would get together and jar tomatoes. No, scratch that, they would jar
sauce
. His grandfather set up enormous army-issue pots on an old gas stovetop that he picked up at the dump, and they'd cook down bushels of Jersey tomatoes. (What exactly constituted a
"bushel"
was a hot topic that weekend.) Once cooked, they'd run the tomatoes through a press, a Rube Goldberg contraption his grandfather set up with a grinder powered by an old wash machine motor and belt. Finally, they'd cook it until hot again, and then jar hot in order to skip the boiling-to-seal step.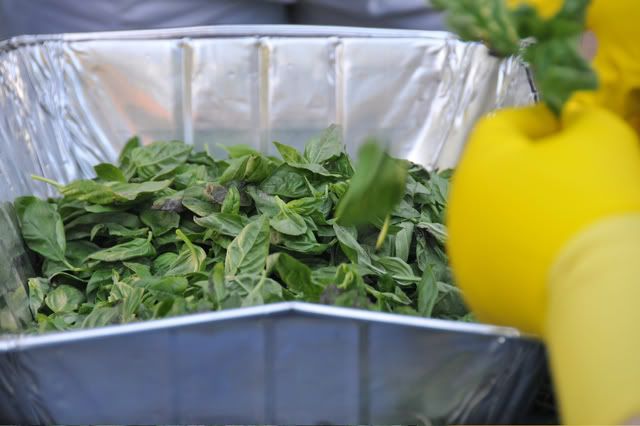 When I met Mr. ABF many moons ago, he had in his possession numerous mason jars of red sauce. And when an evening called for it, he'd saute some garlic and parsley in olive oil, add a splash of wine, and the dump in a jar or two of his family's tomatoes. (To this we have over the years added anything from homemade meatballs to live lobster.) And it's seriously the best thing you've ever tasted.
His grandfather was sick for many years, and finally died in the Fall '06. The tomato tradition, however, died years ago. At some point, in our last house, we finally used the last of the good jars and were left from that point to use store-bought tomatoes. Which we discovered really aren't the same.
Someone, probably after a few too many glasses of vino, had the bright idea that maybe we should revive the tradition. Inspired by memories of watching his grandmother sweat in the August heat as she sat on her stoop slicing tomatoes into a pot that came up to her waist, Mr. ABF deicded this was exactly the tradition he'd like to revive for Bella's sake. One of the old pots was located, another one ordered (who knew they made gumbo in such big vessels?). Portable gas burners and an electric mill e-tailed. Tomatoes and basil picked up at market. And finally, family amassed in order to go through the process again, and hopefully for at least another generation more.
This was the year to get the kinks out we kept reminding ourselves, and good thing, because batch two (clearly marked with a big "2" on the mason jars) got a bit toasty. We sorted through the problem, chalked it up as a learning experience, and vowed we'd at least use the jars for chili and failing that, decoration.
But batches 1, and 3-6 looked and smelled wonderful: deep red, thick, fragrant. We figured out how to avoid burn (pulverize the tomatoes a bit with the enormous wooden stirring utensil before turning on heat), and how to get the mill operating smoothly (send things through HOT).
And while I was dubious that simply reheating the sauce to near boiling and jarring hot would provide a substantial seal, I was proven wrong. Rubber gloves donned to fend the heat and help with grip, lids quickly twisted and the air filled with the sounds of metal popping as the lids sealed.
After three days of solid work, we had enough cases to send a few home with everyone there (we split up batch #2 so no one got stuck with a bunch of them). Pots cleaned, cars loaded, good-byes said, and hopes that next August we'd all amass with our notes and try this again. In the meanwhile, once a month or so, we'll take out a pot, saute some garlic and parsley in olive oil, cook down a bit of wine, and then pour in two jars from this year's enterprise. If we're lucky, it will taste delicious, and take us a bit into the past, and re-establish a tradition for the future.